Spring Break is literally just around the corner. In most districts in BC it will be from March 13-26. These two weeks can sometimes be challenging to fill with fun. They can also be a great opportunity. What have you go planned for your kiddos? Are they aspiring artists, evolving entertainers, or conscious coders?
Whatever their interests, Spring Break camps are a great way for your child to try something out in greater depth. Camps and extracurricular activities offer numerous benefits from expanding your child's social skills to learning something new that's not taught in school.
Granville Island – 604/681-5268
Vancouver – 604/681-5268 x101
South Surrey – 604/535-1127
Surrey Centre – 604/585-6996
info@artsumbrella.com or surrey@artsumbrella.com
Artsumbrella.com
Arts Umbrella Spring Break programs provide young people ages 3-19 with an opportunity to discover new artistic passions, develop their skills, and enjoy the break alongside their peers. Half-Day and Full-Day packages, classes, and intensives are available at our Granville Island and South Surrey locations.
Abbotsford, Burnaby, Coquitlam, Guildford, Kelowna, Langley, North Vancouver, Richmond, Surrey, West Coquitlam, and West Shore
(604) 760-2633
burnabybcca@codeninjas.com
codeninjas.com/burnaby-bc-ca
Discover the world of technology and coding with Code Ninjas! Our Spring & Summer camps will immerse your child in the exciting world of Minecraft, Roblox and 3D printing. They'll learn coding fundamentals and develop valuable skills, all while having a blast! Give them a head start in the tech world and sign up for Code Ninjas today! Register now for an unforgettable coding experience.
Across the Lower Mainland
1-888-502-5253 
info@lightsuptheatre.ca
lightsuptheatre.ca
Half day camps for 4-6yr olds, Full Day Camps for 6-12yr olds.
Our musical theatre based camps teach children to work in teams, build confidence, make new friends, and of course, Sing, Dance & Act, but most of all HAVE FUN! 2023 marks 16 years of Lights Up Musical Theatre camps in the Lower Mainland, almost 2000 kids attended camps in 2022! We can't wait to sing and dance with you again this spring break & summer!
Lower Mainland, Victoria, and Kelowna
604-874-6464
info@pedalheads.com
pedalheads.com
Pedalheads is a learn-to-ride week-long bike camp for kids 2 and up, best known for helping kids get off of training wheels and riding on their own. Search one of our many Spring Break Camps in BC.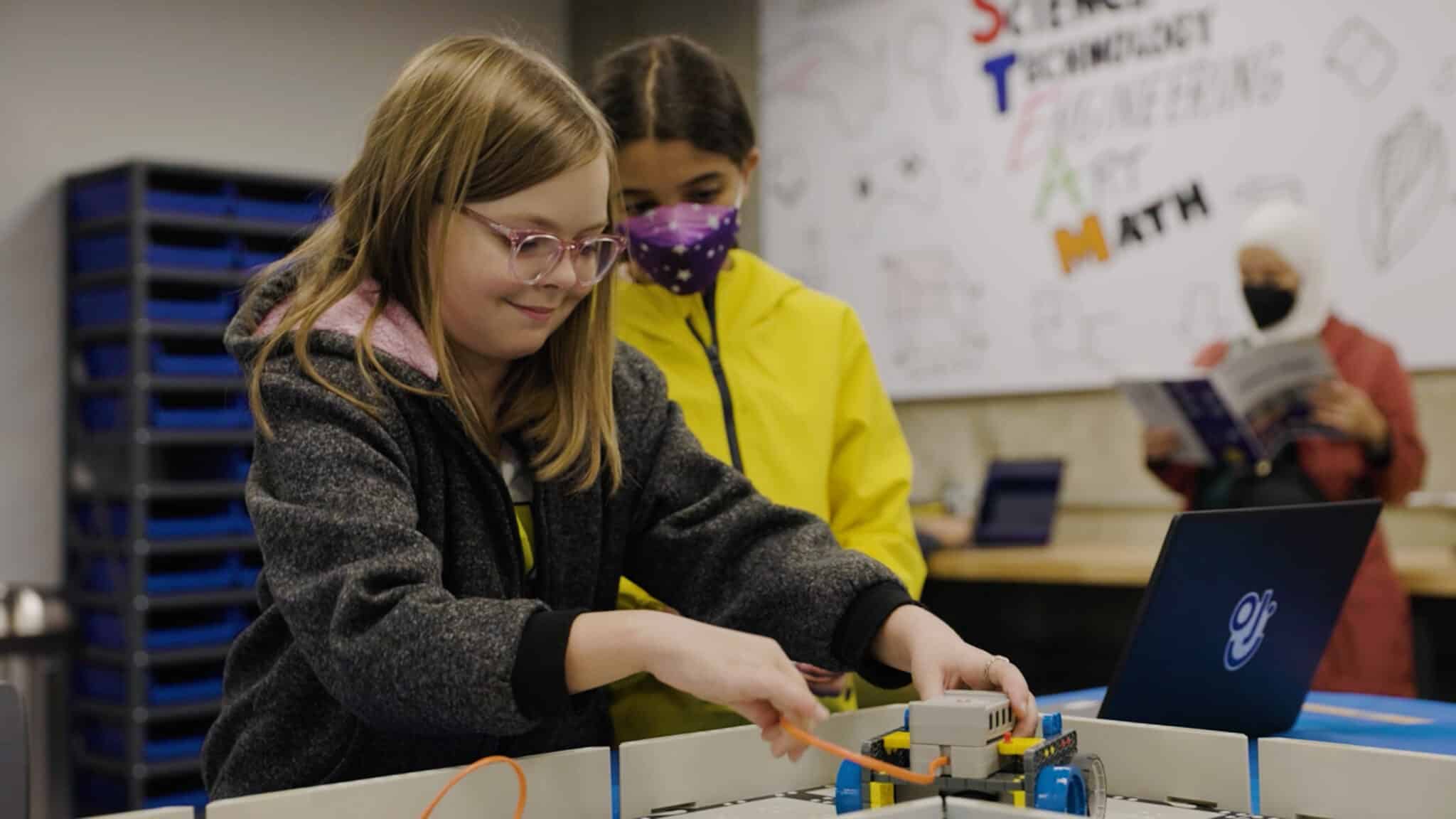 Kitsilano, Kerrisdale, West Vancouver
(236) 997-1529
info@steamoji.com
steamoji.com
Steamoji's discovery-filled Spring Break camps complement and enrich children's school studies by exposing them to new technologies in fabrication, physical computing, engineering and digital arts. With these foundational skills, students are then challenged with problems and encouraged to imagine, create, and improve their own solutions.
March 13-17, 9am-12pm OR 9am-3pm
STEAM Goes Medieval: Creating Castles & Catapults (ages 5-7)
Lightbulb Moment! Making a 3D Printed Lamp (ages 8-12)
March 20-24, 9am-12pm OR 9am-3pm
The Art of Games: Plan, Make, Play (ages 5-7)
Marble Run Madness: Design and Engineer (ages 8-12)
March 20-24
5460 Fraser St, Vancouver
hello@thehappeningdance.com
thehappeningdance.com
The Happening offers beginner and intermediate level camps for kids ages 8-14. These all day camps feature an amazing roster of instructors, teaching a variety of styles including hip hop, waacking, popping, breakdance, acro, jazz, and contemporary. At The Happening they celebrate all bodies and all individuals, while creating first rate dancers. They can't wait to dance with you!