The start of a new school year can be both exciting and nerve-wracking for students and parents alike. As the summer days wind down, it's essential to prepare adequately to ensure a smooth transition into the academic routine. Whether you're a student getting ready to embark on a new grade level or a parent helping your child prepare, here are the top five tips to make sure you're ready for the first day of school.
1. Organize Your Supplies
One of the first things to do before the school year begins is to organize your school supplies. Take stock of what you have left over from the previous year and create a list of items you need to buy. Notebooks, pens, pencils, binders, and other essential stationery items should be on your list. Having everything in order before the first day will not only help reduce stress but also set a positive tone for the rest of the year. Organize your supplies in a way that makes them easily accessible, whether it's using a backpack with multiple compartments or a desk organizer at home.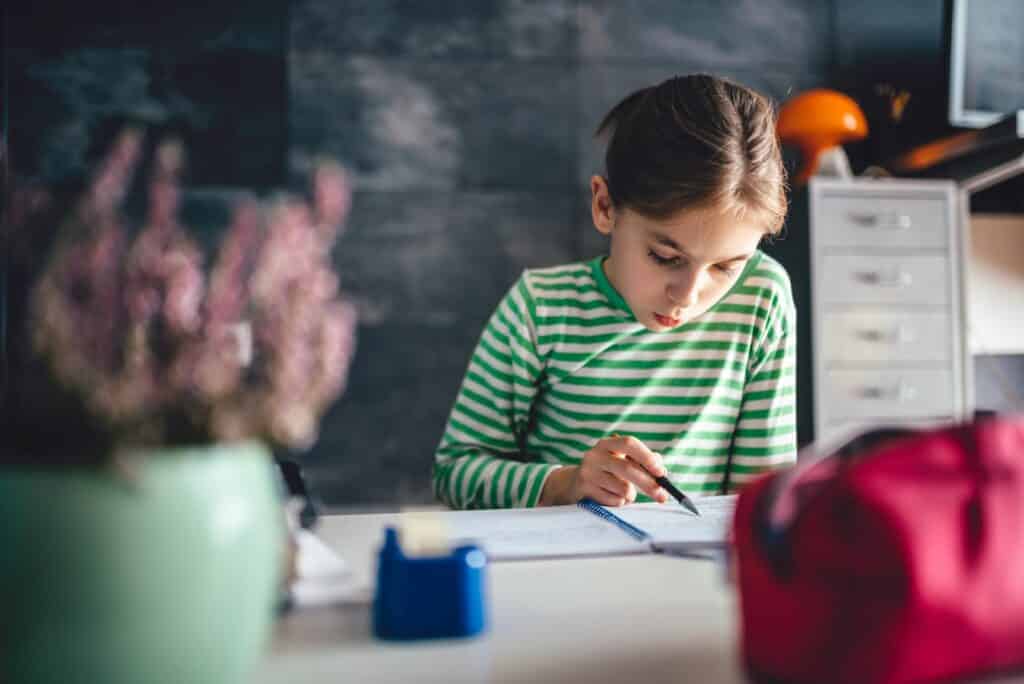 2. Set Up a Study Space
A designated study space at home can significantly enhance your productivity and focus throughout the school year. If you haven't already, now is the time to create a quiet and organized study area. Choose a spot with good lighting, minimal distractions, and all the necessary supplies within arm's reach. Personalize your study space with inspiring quotes, artwork, or plants to make it an inviting place to learn. Having a dedicated area for studying can help you concentrate on your assignments and projects more effectively.
3. Review and Plan
Before the school year begins, take some time to review any summer assignments or readings that were given by your teachers. This will help you hit the ground running and prevent last-minute cramming. Additionally, get acquainted with your class schedule and map out the locations of your classrooms. Having a clear understanding of your timetable and the layout of the school will minimize confusion on the first day. Create a weekly planner or use digital tools to keep track of assignments, tests, and extracurricular activities throughout the school year.
4. Reset Your Routine
Transitioning from the more relaxed pace of summer to the structured routine of school can be challenging. Start adjusting your sleep schedule a few days before the first day of school to ensure you're well-rested and alert. Gradually shift your bedtime and wake-up time earlier until you're back on track with your school schedule. Additionally, consider planning your meals and setting aside time for physical activity. A balanced routine that includes proper sleep, nutritious meals, and regular exercise will contribute to your overall well-being and academic success.
5. Manage Expectations and Emotions
It's natural to feel a mix of excitement and nervousness as the first day of school approaches. Acknowledge your emotions and talk openly about them with friends, family members, or a trusted adult. If you're starting at a new school or entering a new grade, remember that many of your peers are likely experiencing similar feelings. Focus on the positive aspects of the new school year, such as reuniting with friends, meeting new teachers, and engaging in interesting subjects. Setting realistic expectations for yourself academically and socially will help alleviate unnecessary pressure.
Preparing for the first day of school involves a combination of organization, planning, and emotional readiness. By following these top five tips, you can ensure a smooth start to the academic year and set a positive tone for the months ahead. Remember that the key is to be proactive, stay organized, and maintain a healthy balance between your academic responsibilities and personal well-being. Whether you're a student or a parent, embracing these strategies will help you navigate the back-to-school transition with confidence and ease. Here's to a successful and fulfilling school year ahead!
Angela Wanja Gachago is a Marketing and Communications Specialist from Nairobi, Kenya. She is passionate about building brands and relationships using her skills and knowledge in the field of Communications, PR and Marketing. As a new mum, she brings new unique perspectives to parenthood and motherhood through her articles. Angela enjoys swimming and travelling during her free time.